"With success comes growth and complexity" someone wise once said, and this is definitely true for Microsoft Teams.  We all know there's been a huge, almost phenomenal, growth in MS Teams globally over the last 2 months, and it's been the saviour of many an organisation negotiating how to manage the enforced work from home situation we've been in.  With over 78 million users globally (no doubt even more by the time of publishing this article), Microsoft Teams has shown itself to be a natural choice for communication and collaboration for all kinds of businesses, schools, colleges, services, etc.
However having all these new users, many getting to grips with MS Teams for the first time, is a little like the proverbial child in a sweetie shop (I'll set up this Team, and that Team, and a Team for that document, and a Team for this mini project, and  … you get the idea).   And now consider the stress levels and health of your poor IT Manager.  For instance, did you know that for every Team you create, a Microsoft 365 group, SharePoint Site, Shared Mailbook, OneNote Notebook, etc. is created?   – even if you didn't, I bet your IT department did and I bet they're starting to tear their hair out about it!  Who owns the sites? What about the information on those sites? Is it sensitive, temporary?  Have people just set up Teams groups for a chat or for a major project?  In fact does chaos reign?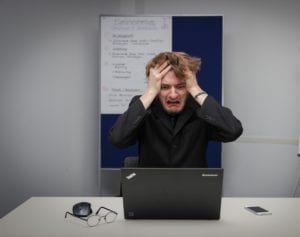 What's needed to control this is some rules, governance, and housekeeping.  Now the natural stance of an IT Manager under pressure is to put on their iron glove and take absolute control (almost Game of Thrones style), however, the last thing you need when managing employees working from home trying to collaborate and communicate digitally, is to erect an IT barrier and have everything pile up at the IT desk causing even more frustration.
And this is where Valo Teamwork comes in, Valo Teamwork is the solution that makes your Microsoft Teams manageable.
In short, it can lock down the creation of teams, request new ones, use templates, enforce naming policies, specify owners and users and fill in information and metadata, and do this all on one interface. And, it can be applied as a standalone application (no need to have a Valo intranet), and you can also have it inside Microsoft Teams.  You're welcome.
Wait, what's that – your IT Manager needs a bit more information?  Well, of course …