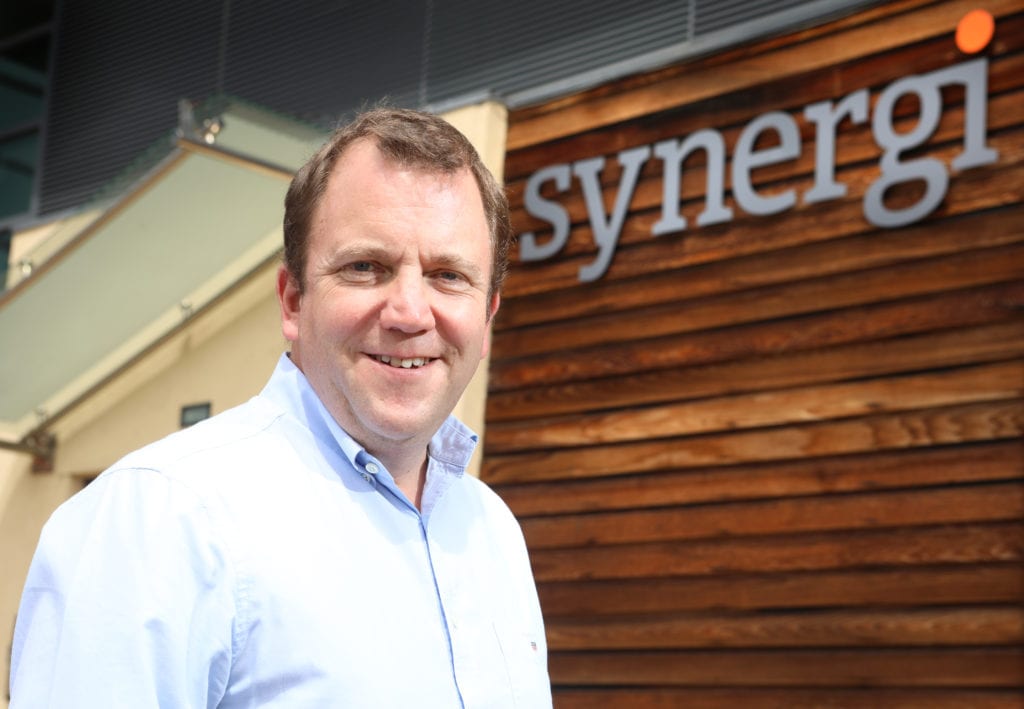 Justin Short, Synergi COO
The way to improve employee retention is to invest in employee experience. This is something I strongly believe. Regular onboarding and offboarding for the same role can be incredibly costly for businesses, and while of course some level of offboarding is inevitable, it is highly beneficial to keep employee turnover as low as possible. This avoids having to constantly reinvest time and money into a new, new starter. This is not to say that you shouldn't invest in your new starters, but simply that you want to ensure you create an environment in which you can retain these employees and see the long-term fruition of these investments as often as possible.
As the employee landscape changes, we see how vital it is for employers to support work-life balance. Forbes report that 38% of Gen-Z and 47% of Millennials view work-life balance as a top priority when choosing their employer. Improving processes and employee experience can support this work-life balance, making resources easier to locate, ensuring expectations are communicated centrally and clearly, and uniting operations and business tools, all of which ensures more efficient and happy working. With one-third of Gen-Z workers expecting to be provided with modern workplace technology, it only seems logical to ensure that we as employees can use modern technology to not only optimise and streamline processes but to support the needs of our employees, such as the need for work-life balance. Providing a working experience in which employees can be productive but also achieve balance, benefits both your employees and you, supporting improved employee retention.
So, now you need to improve your employee experience, but where do you start? A solution I greatly recommend is Powell's employee experience platform. Powell offer a mobile-friendly, unified platform that centralises your important business tools and applications, combining a communication space and a collaboration tool, saving time spent switching between apps by instead gathering them in a single location. This holistic platform unites tools that support day-to-day operations, engagement, and employee wellbeing, and can support, build, or reimagine company culture. This is particularly important as 43% of Gen-Z workers see disengaged or unhappy employees as a red flag that would cause them to lose interest in working for a company. Therefore, by inducting these employees using a centralised hub, which encourages engagement and company culture, these workers are likely to have a much more positive relationship to their job and your company. Considering employees who have positive experiences at work are three times less likely to consider leaving their role, I'd say the investment is worth it!
Powell offer tools such as a virtual coffee machine in which remote workers can be brought together at times that suit them for a casual chat, making sure employees take regular breaks and encouraging internal relationships and company culture. Additionally, Powell's gamification features through which employees can gain achievements and badges by becoming company advocates on social media, promotes engagement and keeps company culture exciting. The ability to smoothly integrate Powell's capabilities into Microsoft Teams allows these benefits to truly embed themselves in your daily operations. However, arguably most importantly at the moment, with employee wellbeing being so vital to address, is Powell's ability to integrate with Microsoft Viva, allowing employers and employees to harness the latest in digital workplace wellbeing technology.
When trying to win over employees, it can be easy to think of perks first, something that seems so tangible in its persuasion and appeal, however, from the statistics I have mentioned throughout this text, we can see that employees care much more about having somewhere to work in which employees are happy and engaged, processes are effective and modern, and work-life balance is supported and even encouraged. Don't misunderstand me, there is nothing wrong with offering perks, but these foundational elements of workplace appeal and flexibility need to be in place first. And once you can cultivate such a working environment, you can support improved employee retention. You cannot buy employee retention, but you can invest in it. Improve employee retention by investing in employee experience.
Now of course, these are sweeping statements, what an employee experience platform needs to do to support your organisation and your employee engagement will depend on your existing structure and processes. As a cloud solutions consultancy, Synergi doesn't just provide you with leading tools, we undertake deep-dive learning into your processes so that we can help design a solution that suits your individual needs and budget.
To find out more get in touch today by calling 0191 4770365, email enquires@teamsynergi.co.uk, or complete the form below.