Outgrowing your accounting system
It's easy to grow accustomed to what we know, we want to continue using the solutions we have in place because they feel safe and familiar. But it is important to understand when we have outgrown our current systems. So how can you identify this? A few indicators that you may have outgrown your accounting system are:
Security issues
Insufficient reporting
Repetitive or laborious manual processes
Duplicate data
Siloed systems
Inefficient or 'clunky' operations
If you feel you've outgrown your accounting system, the next step is to decide which accounting system will work for you now. You're likely looking for a solution that will scale with your growth and integrate with your existing business operations. This article will walk through Microsoft's ERP and CRM solution, Dynamics 365, exploring its potential as not only an accounting system, but a business hub, looking in detail at Dynamics 365 Business Central.
Microsoft Dynamics 365 Business Central
Microsoft Dynamics 365 Business Central is an all-in-one business management solution that helps businesses manage financials, sales, service and operations easily and quickly from a centralised location. This easy-to-deploy CRM solution integrates seamlessly with the Microsoft stack. This business management solution is designed to help small to medium-sized businesses streamline their processes, boost their growth and make informed decisions.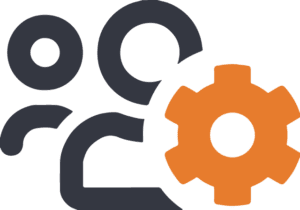 Connect your business
A single, comprehensive solution
Business Central automatically pulls processes together, helping you manage your processes and data for financials, sales, service and operations. You also have the option to connect to third-party applications such as payroll or banking, allowing you to centralise all your systems.
Work flexibly
Work from a variety of devices and access a consistent and secure experience with powerful capabilities and rich functionality across Windows, iOS, and Android.
Work with the Microsoft suite
With Business Central you create quotes, process orders, and submit invoices without leaving Outlook. Items, sales orders and purchase orders can be updated by accessing live data directly from Microsoft Excel and outgoing documents such as quotes or invoices can be customised in Microsoft Word.
Automate business processes
With simple tools supporting the easy creation of workflows, organisations can streamline processes such as tracking cash flow or vendor payment processes. By automating processes, it is easier to ensure compliance with audit trails and security measures.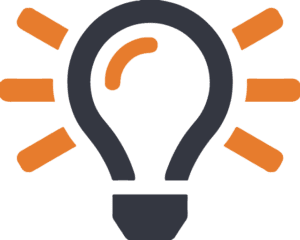 Make smarter decisions
Gain insight into your business
By centralising data, you build a more accurate view of your business. This real-time data can be used to spot trends, prevent issues, and inform business decisions and by having access this knowledge, organisations can deliver a stronger internal and external experience.
Focus on the customer
Business Central offers access to custom dashboards and multidimensional reports which in turn support employees in tracking sales performance and focusing on the right opportunities. By gaining a comprehensive overview of tasks, workloads and skills, resource can be more effectively assigned, thus improving customer service.
Support optimal outcomes
The information available within Business Central works to support optimal outcomes. Built-in intelligence, sales forecasts and inventory levels help to predict when to replenish stock, recommendations can be made surrounding when to pay vendors, and real-time data can help to monitor progress and manage budgets. This information helps to keep operations running smoothly.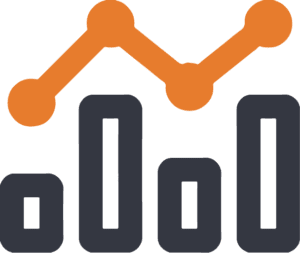 Start and grow easily
Tailor to your business needs
Business Central offers capabilities that allow you to customise applications, helping to support your unique needs and requirements. These capabilities allow you to rearrange fields, rename groups, and reposition elements using a simple drag-and-drop interface.
Add business extensions
By integrating additional applications, organisations can extend their Dynamics 365 solution to further complement their needs. For example, by integrating Microsoft PowerApps businesses can connect to data sources and services such as CRM records, Excel files or SharePoint lists.
Facilitate growth
Microsoft's Dynamics 365 Business Central allows businesses to run securely and grow at their own pace, easily managing growth using adaptable business applications, and a scalable database.
What do I do now?
If you feel you are outgrowing your accounting solution or are simply looking for a secure and scalable accounting software, take a look into Dynamics 365. Get in touch today for a free consultation with a member of our expert Dynamics team.
Call 0191 4770365 or email enquiries@teamsynergi.co.uk.
Want to know more?
Check out our Dynamics 365 Business Central webpage
Check our Business Applications webpage 
Check out some Dynamics 365 case studies