Outgrowing your accounting system
It's easy to grow accustomed to what we know, we want to continue using the solutions we have in place because they feel safe and familiar. But it is important to understand when we have outgrown our current systems. So how can you identify this? A few indicators that you may have outgrown your accounting system are:
Security issues
Insufficient reporting
Repetitive or laborious manual processes
Duplicate data
Siloed systems
Inefficient or 'clunky' operations
If you feel you've outgrown your accounting system, the next step is to decide which accounting system will work for you now. You're likely looking for a solution that will scale with your growth and integrate with your existing business operations. This article will walk through Microsoft's ERP solution, Dynamics 365, exploring its potential as not only an accounting system, but a business hub, looking in detail at Dynamics 365 Business Central.
Microsoft Dynamics 365 Business Central
Microsoft Dynamics 365 Business Central is an all-in-one business management solution that helps businesses manage financials, reporting, order processing, project accounting, stock and warehousing, and manufacturing and service quickly from a centralised location. This easy-to-deploy ERP solution is embedded within the Microsoft stack, bringing Office, Power BI, and Power Platform capability. This business management solution is designed to help small to medium-sized businesses streamline their processes, boost their growth and make informed decisions.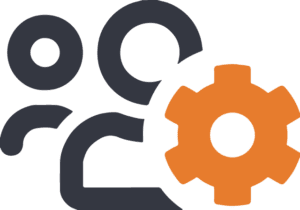 Connect your business
A single, comprehensive solution
Business Central automatically pulls processes together, helping you manage your processes and data for financials, stock, service, and reporting. You also have the option to connect to third-party applications such as banking, local tax authorities, planning, and warehouse management systems, allowing you to centralise all your systems.
Work flexibly
Work from a variety of devices and access a consistent and secure experience with powerful capabilities and rich functionality across Windows, iOS, and Android.
Work with the Microsoft suite
With Business Central you use the tools you already have. Use Outlook to process inbound sales or purchase invoices and send out-bound communications to customers and suppliers. Use Excel to produce reports or write journals or write journals and customise stationery in Word.
Automate business processes
With simple tools supporting the easy creation of workflows, organisations can streamline processes such as tracking cash flow or vendor payment processes. By automating processes, it is easier to ensure compliance with audit trails and security measures.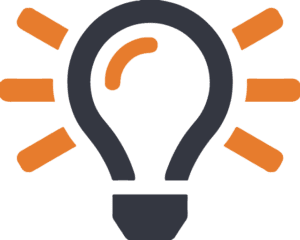 Make smarter decisions
Gain insight into your business
By centralising data, you build a more accurate view of your business. This real-time data can be used to spot trends, prevent issues, and inform business decisions and by having access this knowledge, organisations can deliver a stronger internal and external experience.
Focus on the customer
Business Central offers access to custom dashboards and multidimensional reports which in turn support employees in tracking your KPIs whether they be service or financially based. Role based interfaces guide users to complete their tasks in a simple and intuitive manner whilst seamlessly passing tasks to the next stage of your process.
Support optimal outcomes
The information available within Business Central works to support optimal outcomes. Built-in intelligence, sales forecasts and inventory levels help to predict when to replenish stock, recommendations can be made surrounding when to pay vendors, and real-time data can help to monitor progress and manage budgets. This information helps to keep operations running smoothly.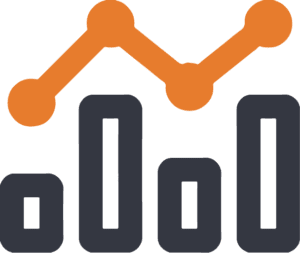 Start and grow easily
Tailor to your business needs
With a simple 'use what you need' model, you can begin your journey with Business Central with basic financials and grow into the more advanced areas of the system when you require it. Screens can be modified via simple drag and drop tools by any user and if required wholly bespoke apps can be built using the no-code capabilities of the Power Platform.
Add business extensions
By utilising Microsoft AppSource, organisations can extend their Business Central solution choosing from a growing list of thousands of applications. Extensions can be added for a wide variety of needs such as  warehouse scanning, visual planning, or e-commerce capability. You can also link to your web shop, Amazon, or e-bay via proven off-the-shelf extensions.
Facilitate growth
Microsoft's Dynamics 365 Business Central allows businesses to run securely and grow at their own pace, easily managing growth using adaptable business applications, and a scalable database.
What do I do now?
If you feel you are outgrowing your accounting solution or are simply looking for a secure and scalable accounting software, take a look into Dynamics 365. Get in touch today for a free consultation with a member of our expert Dynamics team.
Call 0191 4770365 or email enquiries@teamsynergi.co.uk.
Want to know more?
Check out our Dynamics 365 Business Central webpage
Check our Business Applications webpage 
Check out some Dynamics 365 case studies