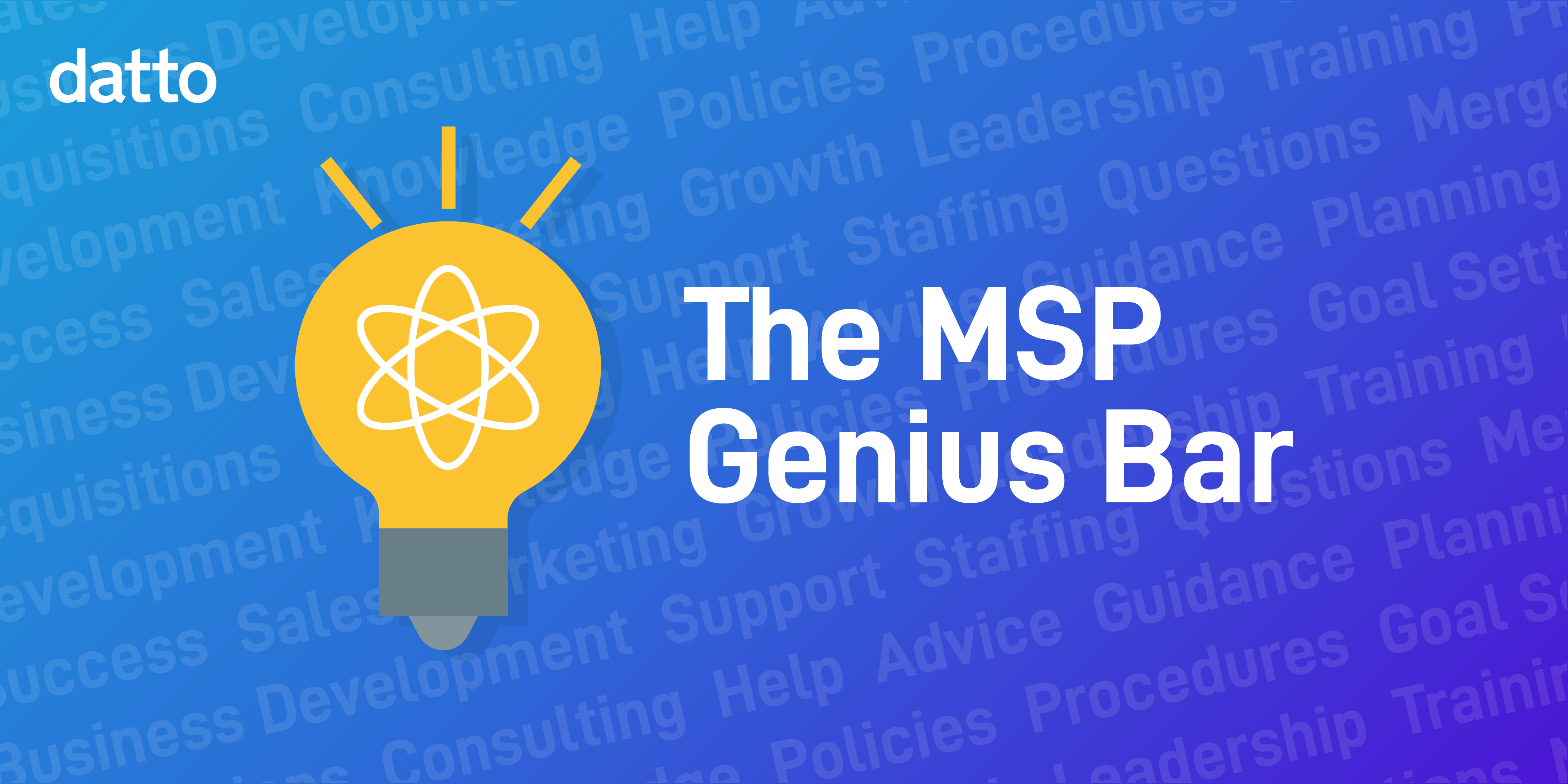 Synergi is pleased to announce that its CTO, Paul Burns, has been invited to join Datto's MSP Genius Bar.
The MSP Genius Bar is a virtual consulting group designed for MSPs and consisting of MSP subject experts. These experts will make themselves available to answer questions growing MSPs may have surrounding business, sales, or growth, offering advice and guidance. The Genius Bar includes experts from CEOs to marketing experts, meaning all queries can be allocated to someone with appropriate expertise.
Discussing his new role as an MSP Genius, Paul Burns said:
"This is a great initiative from Datto and one that should help promote the growth of the channel and I am delighted to have been asked to assist".
To pose a question, simply email mspgeniusbar@datto.com.
All questions are submitted in commercial confidence.